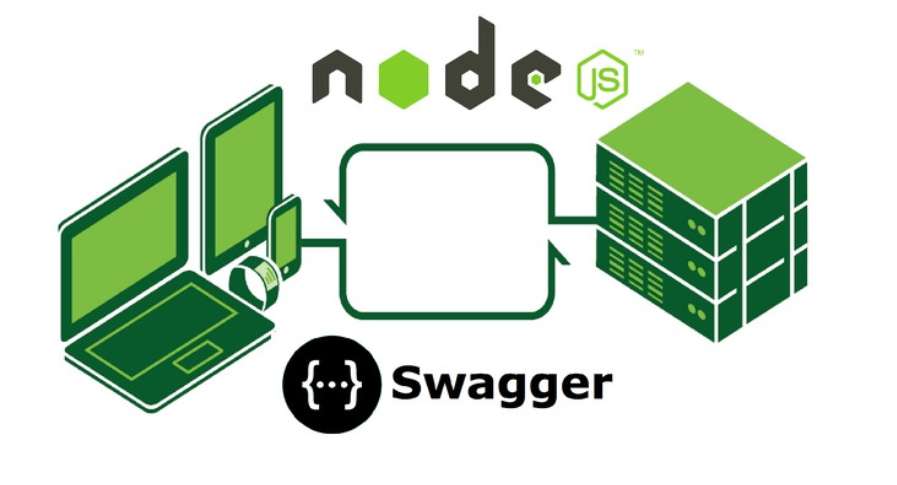 Worldwide
Free Udemy Course on Node.js Codeless API Creation: Up And Running With Swagger
Hi and Welcome to Node API's: Up and Running with Swagger (Open API Spec).
In the Up and Running Series Courses we dive straight into the working examples. There are little to no slides in these courses. No long running intro videos and no installation videos. This is a learn by real world working example course. These courses are set up so that in about 1 hour you will be up and running with a new technology.
!!!!!!!!!!!!!!!!!!!!!!!!!!!!!!!!!!!!!!!!!!!!!!!!!!!!!!!!!!!!!!!!!!!!!!!!!!!!!!!!!!!!!!!!!!!!!!!!!!!!!!!!!!!!!!!!!!
This course is complete but I released it as a ALPHA for FREE to get FEEDBACK. My goal is to make FIVE STAR courses  if there is anything missing please contact me so I can make this course a five star course for you. This course is new type of course that is I am trying out and its code only course so remember that I am not going to do slides installs or exercises. The goal is that I am going to walk you though the project as one big exercise. I made the course this way based on feedback from other courses i have. If you think it needs some additional information that its missing please let me know. Please remember this before your rate it harshly because you were expecting it to be made a certain way.
!!!!!!!!!!!!!!!!!!!!!!!!!!!!!!!!!!!!!!!!!!!!!!!!!!!!!!!!!!!!!!!!!!!!!!!!!!!!!!!!!!!!!!!!!!!!!!!!!!!!!!!!!!!!!!!!!!
In this course Luke Angel, a Sr. Technical Cross Platform Program Manager working at companies ranging from startups to Fortune 100's, building technology-driven marketing solutions with global reach and Netflix scale. Will guide through every step of creating a Node.JS API using Swagger. We will build a ToDo API that stores notes using the swagger OpenAPI Specification. We will start with a blank API definition and then using the Swagger Editor start to define the structure of API via its YAML structure. From there we will go open up several endpoints and Luke will show you how to implement all of the HTTP CRUD verbs (GET, POST, PUT, DELETE). From there we will see how you can work with passing in data from both the body and the query string.
We then connect to both a MOC DB for testing and A Live Elastic Search instance for our data store.
Once we have the API up and running its time to get a REACT Client Application(SPA) connected.  If that wasn't enough we learn how to build monitoring into our API server and then how to use how jMeter the open source load testing tool from Apache.
Along the way, we will discover how to implement additional details required for a fully functional API such as authorization, authentication, requests and responses. We will also learn about the powerful capabilities of Swagger to generate server side code and client libraries.
We will do all this in a byte size hour. Are you ready to get up and running with the some of the hottest tech in the market right now? Then Sign up to the course today.
By The End of the course you will be able to:
Build A Open Spec API using swagger and Node.js
Get a Node.js API up and running with no coding required
Understand how to edit the swagger YAML file
Be able to connect a Swagger Node.js API to a Elastic Search Database
Be able to connect a React Single Page Application (SPA) to a Node. js Swagger Generated API.
Be able to put up a endpoint in under 10 minutes with moc data being returned
Set up monitoring on a Node.js Endpoint
Be able to load test a Node.js Swagger Generated API.
Who is the target audience?
Anyone who wants to put up a Application Programming Interface (API)
Those who don't have server technology experience but wish to gain this skill
Those who want to only have to write both client and server code in one language: Javascript
Those who want to grasp Swagger and Open API's
Get your Free Udemy Course on Node.js Codeless API Creation: Up And Running With Swagger by clicking here.
Tags: #giftout.co,#giftout, #giftoutco, #giftoutsingapore, #giftoutusa, #giftoutmalaysia, #giftoutworldwide, #giftoutsweepstakes, Giftout Singapore, Giftout Malaysia, Giftout USA, Giftout Sweepstakes, Giftout Worldwide, Free Singapore, Singapore Free, Free Malaysia, Malaysia Free, USA Free, Free USA, Worldwide Free, Free Worldwide, Singapore freebies, Malaysia freebies, USA freebies, Singapore giveaway, Malaysia giveaway, FREE, #FREE, gifts, free gifts, free gift, contests, contest, #sweepstakes, #giftoutkorea, korea free, free korea, Giftout Korea, Giftout Exclusive, www.giftout.co, free korea, #Singapore, #Malaysia, #Korea, #USA, #Worldwide, @giftout, @Singapore, @Malaysia, @Korea, @Worldwide, #contests, #Contest, free everyday, free today, #sale, #marketing, #facebook, facebook, #tweets, tweets, #fb, fb, #twitter, twitter, Instagram, #instagram, #google, google, google+, #google+, linkedin, #linkedin, tumblr, #tumblr, youtube, #youtube, social media, Korea giveaway, worldwide giveaway, usa giveaway, malaysia gift, singapore gift, korea gift, usa gift, free gifts, free gift, video, #video, videos, #videos, #giftideas #giftcard, #follow, follow, competition, #competition, prize, #prize, #birthdaygifts, #giveawaysingapore, #giveawaymalaysia, #giveawaykorea, #giveawayusa, #giveawaycontest