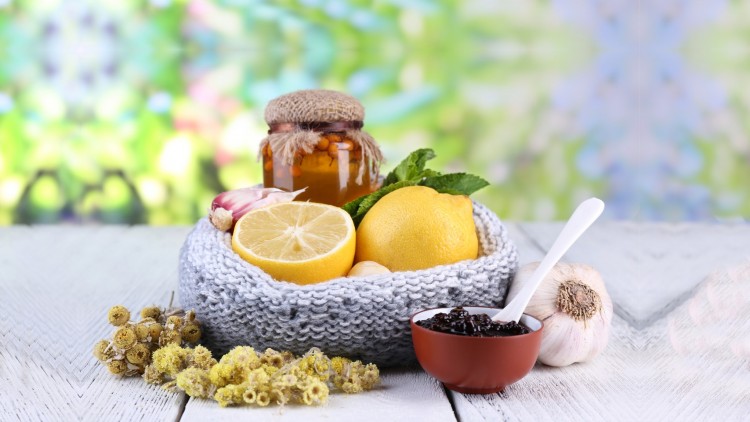 Worldwide
Free Udemy Course on Natural Remedies: Learn how to Cure Common Illnesses Fast
There are many people out there in the universe that are very interested in survival. Things like purifying water with a gym sock (yes, you can do this) and building fire with a shoe lace and do some sticks and grass or a shelter from mud and leaves and all the other awesome and interesting tricks and secrets used by the modern survivalist to thrive and abnormal environments .
However all too often, survivalist even old and grisly survival experts often neglect their medical training. Or at least they rely heavily on modern medical kits and neglect the bounty of Mother Nature's pharmacy that is free for those who know where to look and how to ask.
Nothing is kept secret – I reveal all I know … and as I test even more things, those that are successful are added to the course – at no extra cost to you! This is a course that will continue to grow and grow.
As well as the Udemy 30 day guarantee, you have my personal promise that you will be wowed and delighted by what you'll learn in the next 3 to 4 hours … and you'll be kicking yourself if you already had this Udemy course
Now of course we are not talking about performing major surgery with a stone knife tree moss for bandages and psychedelic mushrooms for aesthetic but we are talking about taking care of those annoying minor aches and pains and bumps and bruises that crop up during daily life.
And although they may not be life threatening. In normal everyday situations in a survival situation, they can easily lead to major complications or health problems if not properly dealt with as a simple bump, bruise or bloody nose can lead to a serious infection.
This course will teach you everything you need to know to use Mother Nature's medicine cabinet to your advantage. You will begin to look at simple plans, as soothing medicines rather than a simple collection of leaves, and you'll begin to see flowers as far more than fragrant table dressings, and instead you will see them for the potent medicines they truly are.
As With All My Courses:
The initial low price will increase shortly – the course is currently $297, but will next increase to $497
You have unlimited lifetime access at no extra costs, ever
All future additional lectures, bonuses, etc in this course are always free
There's an unconditional, never any questions asked full 30 day money-back-in-full guarantee
My help is always available to you if you get stuck or have a question – my support is legendary in Udemy
30 Day 100% Risk Free Offer!
What are the requirements?
What am I going to get from this course?
Over 14 lectures and 1.5 hours of content!
How to stop a bloody nose naturally and quickly
How to use honey, as everything from an antiseptic to cough syrup to a nutritional supplement
How to find, clean and use moss as a bandage
How to use charcoal or vinegar to take the sting and itch out of bee stings and bug bites
How to deal with painful blisters on your feet and hands
How to use pine needles and other herbal ingredients to stave off the common cold
How to deal with a headache, and the other aches and pains caused by strenuous and stressful activity
How to deal with the unpleasant subject of constipation during a survival situation
What is the target audience?
This class is for: anyone who wishes to understand the basics of herbal medicine, and how plants, flowers and herbs and even bark and moss can be used for medicinal purposes. During a survival situation, a medical background is not necessary (although it would be beneficial)
Persons whom want to understand the medicines of the natural world for a survival situation, but also to improve their health and lifestyle on a daily basis
Get your Free Udemy Course on Natural Remedies: Learn how to Cure Common Illnesses Fast by clicking here.
Tags: #giftout.co,#giftout, #giftoutco, #giftoutsingapore, #giftoutusa, #giftoutmalaysia, #giftoutworldwide, #giftoutsweepstakes, Giftout Singapore, Giftout Malaysia, Giftout USA, Giftout Sweepstakes, Giftout Worldwide, Free Singapore, Singapore Free, Free Malaysia, Malaysia Free, USA Free, Free USA, Worldwide Free, Free Worldwide, Singapore freebies, Malaysia freebies, USA freebies, Singapore giveaway, Malaysia giveaway, FREE, #FREE, gifts, free gifts, free gift, contests, contest, #sweepstakes, #giftoutkorea, korea free, free korea, Giftout Korea, Giftout Exclusive, www.giftout.co, free korea, #Singapore, #Malaysia, #Korea, #USA, #Worldwide, @giftout, @Singapore, @Malaysia, @Korea, @Worldwide, #contests, #Contest, free everyday, free today, #sale, #marketing, #facebook, facebook, #tweets, tweets, #fb, fb, #twitter, twitter, Instagram, #instagram, #google, google, google+, #google+, linkedin, #linkedin, tumblr, #tumblr, youtube, #youtube, social media, Korea giveaway, worldwide giveaway, usa giveaway, malaysia gift, singapore gift, korea gift, usa gift, free gifts, free gift, video, #video, videos, #videos, #giftideas #giftcard, #follow, follow, competition, #competition, prize, #prize, #birthdaygifts, #giveawaysingapore, #giveawaymalaysia, #giveawaykorea, #giveawayusa, #giveawaycontest