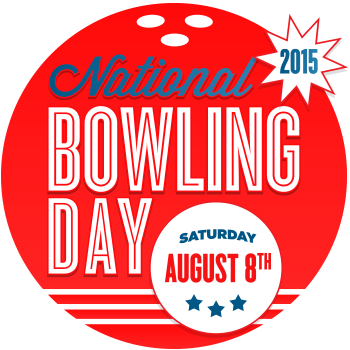 USA
National Bowling Day: Free Game, Prizes, Drinks & more
Celebrate national bowling day with free bowling at all Bowlmor AMF centers! Bowlmor AMF to Host Morning Play and Evening Parties at All US locations on Saturday, August 8th!
Free Game of Bowling
-FROM 10AM – NOON
Epic Nationwide Party
– BEGINS AT 8PM
Prizes, Contests, Drink Specials & more!
Go to this link now to find out more.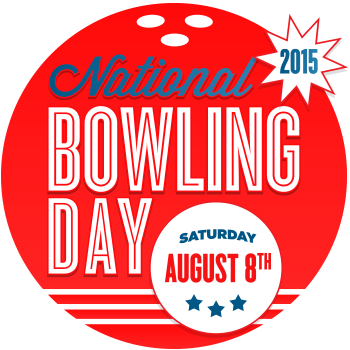 Bowlmor AMF, the world leader in bowling entertainment, is throwing bowling's biggest party in celebration of National Bowling Day on Saturday, August 8th, at each of its locations throughout the U.S.
Every year, National Bowling Day is held on the second Saturday in August and is an opportunity for Americans to come together, get rolling, and celebrate our great national pastime. This year, all of Bowlmor AMF's U.S. venues will host an extra special bowling bash that begins in the morning and rolls right on through the night.
National Bowling Day events begin on Saturday morning with a free game of bowling for all guests (available from 10am until Noon), great giveaways, and fun surprises at all Bowlmor AMF locations throughout the country. Following the daytime celebration, guests are invited back to the lanes for an epic party that will last throughout the evening and will feature contests, prizes, and delicious drink specials (for those 21 and over) starting at 8pm. This first annual event is a nationwide celebration that will have people rollin' in and rockin' out from coast to coast.
Bowlmor AMF is excited to celebrate Bowling Night in America every Saturday night and what better way to take that effort to the next level than with countrywide National Bowling Day events on Saturday August 8th. Events will take place at all Bowlmor, Bowlero, Brunswick's, Brunswick Zone XL, Brunswick Zone, and AMF centers. Reservations are not required; all events are first come, first served and free games are subject to lane availability. For more information on National Bowling Day and to find a location near you, please visit NationalBowlingDay.com.
About Bowlmor AMF
Bowlmor AMF is the largest operator of bowling centers in the world, with over 300 domestic locations, 8 locations in Mexico, and 3 in Canada that specialize in corporate and special events, as well as league and walk-in retail bowling. The company was created in 2013 following the merger of Bowlmor, an upscale bowling and entertainment company, and AMF Bowling Worldwide. Bowlmor AMF acquired Brunswick's bowling center business in 2014, and its portfolio of bowling retail brands includes AMF, Bowlmor Lanes, Bowlero, Brunswick Bowling, Brunswick Zone, Brunswick Zone XL and Brunswick's brands.  For more information, please visit bowlmor.com, amf.com, bowlero.com and bowlbrunswick.com.
#giftout.co, #giftout, #giftoutco, #giftoutsingapore, #giftoutusa, #giftoutmalaysia, #giftoutworldwide, #giftoutsweepstakes, Gifout Singapore, Giftout Malaysia, Giftout USA, Giftout Sweepstakes, Giftout Worldwide, Free Singapore, Singapore Free, Free Malaysia, Malaysia Free, USA Free, Free USA, Worldwide Free, Free Worldwide, Singapore freebies, Malaysia freebies, USA freebies, Singapore giveaway, Malaysia giveaway, #giveaway, #giftoutgiveaway, Giftout Giveaways, Singapore Free Deals, Free Singapore Sample, Free Malaysia Sample, Free Sample, Free USA Sample, #free, #freebies, #affiliatemarketing, #smallbiz, #affiliate, #ppc, #marketing, #entrpreneur, #clickbank, #onlinemarketing, #jvzoo, #amazonassociates, #onlineretail, #custexp, #marketplace, #ecommerce,#retail, #emarketing, #socialcommerce, #emailmarketing, #inboundmarketing, #webmarketing, #onlinebusiness, #seo, #sem, #seomarketing, #searchengine, #socialmedia, #keyword, #searchranking, #google, #localsea, #bing, #social, #socialmedia, #socialmediamarketing, #socialnetworking ,#facebook, #twitter, #networkmarketing, #onlinemedia
Tags: #giftout.co,#giftout, #giftoutco, #giftoutsingapore, #giftoutusa, #giftoutmalaysia, #giftoutworldwide, #giftoutsweepstakes, Giftout Singapore, Giftout Malaysia, Giftout USA, Giftout Sweepstakes, Giftout Worldwide, Free Singapore, Singapore Free, Free Malaysia, Malaysia Free, USA Free, Free USA, Worldwide Free, Free Worldwide, Singapore freebies, Malaysia freebies, USA freebies, Singapore giveaway, Malaysia giveaway, FREE, #FREE, gifts, free gifts, free gift, contests, contest, #sweepstakes, #giftoutkorea, korea free, free korea, Giftout Korea, Giftout Exclusive, www.giftout.co, free korea, #Singapore, #Malaysia, #Korea, #USA, #Worldwide, @giftout, @Singapore, @Malaysia, @Korea, @Worldwide, #contests, #Contest, free everyday, free today, #sale, #marketing, #facebook, facebook, #tweets, tweets, #fb, fb, #twitter, twitter, Instagram, #instagram, #google, google, google+, #google+, linkedin, #linkedin, tumblr, #tumblr, youtube, #youtube, social media, Korea giveaway, worldwide giveaway, usa giveaway, malaysia gift, singapore gift, korea gift, usa gift, free gifts, free gift, video, #video, videos, #videos, #giftideas #giftcard, #follow, follow, competition, #competition, prize, #prize, #birthdaygifts, #giveawaysingapore, #giveawaymalaysia, #giveawaykorea, #giveawayusa, #giveawaycontest