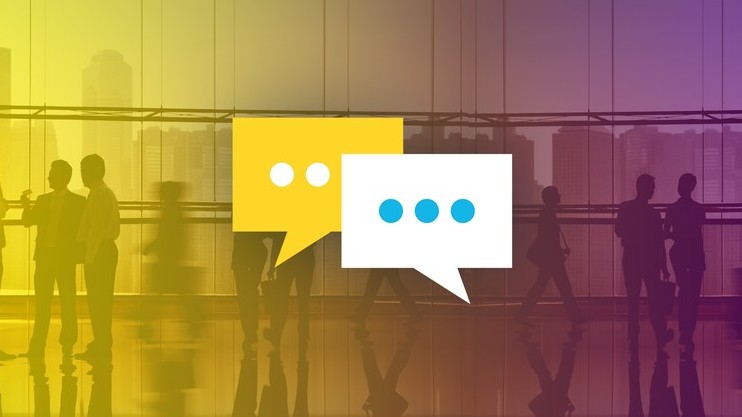 Worldwide
Free Udemy Course on Social Skills: How To Talk To Anybody & Connect With People
NEW: Course Launched in December 2015
Let me ask you 5 questions:
Do you want to be more confident & comfortable when you interact with people?
Do you want to learn the art of approaching anyone & becoming unforgettable?
Do you want to make new friends you can really connect with?
Do you want to be more charimsatic & be the most interesting person in the room?
Do you want to learn the art of having great interactions with people consitently?
You Will Learn The Art Of Approaching Anyone & Having Great Interactions Instantly
Your social skills will really impact the quality of your personal life and professional life. Experts say that social skills & communication skills are the most important skill to master if you want to connect with people & have quality interactions with other people.
Can I learn social skills?
Everyone can learn social skills. It is like playing sports. You can hire a coach and he will help you to develop your skills. Everyone can become socially successful as long as they have the best advices. My style is direct, to the point, no fluff and I only share what works & will give you the results you want fast. Obama learnt social skills, shy people learn social skills everyday. Why can't you?
Who is this course for?
This course is for people who would like to develop better social skills & become socially successful. If you are socially shy, I'll go over the basics so you can improve your social skills. If you already have good social skills, I'll share many advanced concepts & techniques so you can develop even more extraordinary social skills.
What will I learn in this course?
You will learn how to start any interaction, exactly what to say, how to never run out of things to say, how to remove your fear of approaching, how to connect with people, how to make friends, how to be confident & comfortable in social interactions, how to be the most interesting person in the room & so much more!
Should I buy this course?
There is a 30 day money back guarantee, so you can enroll in the course, watch the entire course, learn some social skills in the way and if you decide that this course is not for you, you can get your money back within 30 days with no questions asked. You have zero risk! You can only improve your social skills from that deal.
Why should you listen to me?
I am not the ultimate social skills experts but for the last 15 years, I have been obsessed by social skills. I went from someone who was shy, had no friends, stuttered, suffered from social anxiety and who now travels around the world to give conferences. I read hundreds of books, attended seminars all around the world and intereviewed many social skills experts but most importantly I applied what I teach.
What are the requirements?
Willingness to take action & boost your social skills
Open minded
What am I going to get from this course?
Over 40 lectures and 3.5 hours of content!
Master The Art Of Approaching Anyone & Becoming Unforgettable
Master The Art Of Having Great Interactions With People Consitently
Become Confident & Comfortable In Every Social Situation
Become The Most Interesting Person In The Room
Make New Friends & Connect With Them
Become Socially Successful
Develop Amazing Social Skills
Develop Social Charisma
Get Over Being Shy Socially
What is the target audience?
People who would like to develop their social skills
People interested in social dynamics
People interested in being socially successful
Get your Free Udemy Course on Social Skills: How To Talk To Anybody & Connect With People by clicking here.
Tags: #giftout.co,#giftout, #giftoutco, #giftoutsingapore, #giftoutusa, #giftoutmalaysia, #giftoutworldwide, #giftoutsweepstakes, Giftout Singapore, Giftout Malaysia, Giftout USA, Giftout Sweepstakes, Giftout Worldwide, Free Singapore, Singapore Free, Free Malaysia, Malaysia Free, USA Free, Free USA, Worldwide Free, Free Worldwide, Singapore freebies, Malaysia freebies, USA freebies, Singapore giveaway, Malaysia giveaway, FREE, #FREE, gifts, free gifts, free gift, contests, contest, #sweepstakes, #giftoutkorea, korea free, free korea, Giftout Korea, Giftout Exclusive, www.giftout.co, free korea, #Singapore, #Malaysia, #Korea, #USA, #Worldwide, @giftout, @Singapore, @Malaysia, @Korea, @Worldwide, #contests, #Contest, free everyday, free today, #sale, #marketing, #facebook, facebook, #tweets, tweets, #fb, fb, #twitter, twitter, Instagram, #instagram, #google, google, google+, #google+, linkedin, #linkedin, tumblr, #tumblr, youtube, #youtube, social media, Korea giveaway, worldwide giveaway, usa giveaway, malaysia gift, singapore gift, korea gift, usa gift, free gifts, free gift, video, #video, videos, #videos, #giftideas #giftcard, #follow, follow, competition, #competition, prize, #prize, #birthdaygifts, #giveawaysingapore, #giveawaymalaysia, #giveawaykorea, #giveawayusa, #giveawaycontest