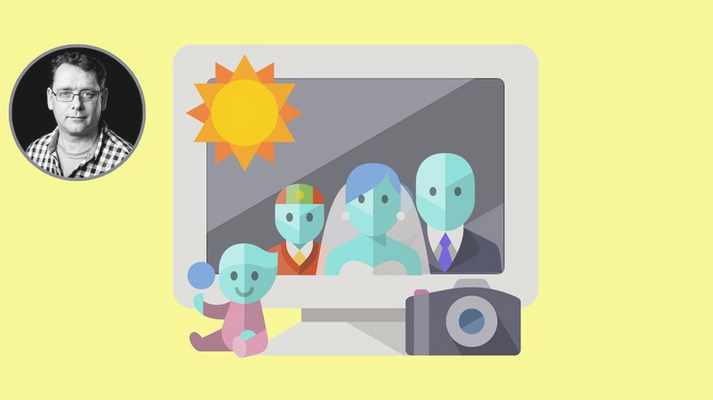 Worldwide
Free Udemy Course on Natural Light Portrait Photography With Any Camera
Beautiful Portraits
We are going to show you how to take beautiful portraits just using the light available, so it does not matter where you are and no matter what the conditions are, you will be able to take compelling images that will wow your family and friends.
Use Natural & Artificial Light
That is both natural light and artificial light outdoors and indoors, so you will learn how to use any light source in your photography and still get interesting and powerful images.
Once you have been through this course you will be able to create compelling and powerful portraits quickly and easily and will understand why you are getting the images that you are capturing and why they work so well.
No Mumbo Jumbo
All of this with as little technical mumbo jumbo as is humanly possible, you can take this course with any camera, so it does not matter if you have a mobile phone, a compact camera or DSLR, this course will help you get the best out of your camera.
Elements Covered:
Here are the elements that will be covered in the course:
Learn what equipment you will need for this course.
Understand the difference between hard light and soft light.
Learn how to use soft light outdoors and soft light indoors.
You will also learn how to use hard light outdoors and soft light indoors.
We will cover how to choose your backgrounds and how to pose your subjects.
All of this in as simple language as possible!
Enroll Now
So enroll now and learn how to take compelling and engaging portraits using just your camera and the light available in your environment and amaze your friends and family with your new found skills!
What are the requirements?
Access to a camera
Willingness to carry out a project
What am I going to get from this course?
Over 12 lectures and 1.5 hours of content!
Take portraits with any camera
Know how to use natural light to get compelling portraits
Understand the difference between hard and soft light
Understand how to choose a background
Understand the basics of posing a subject
Know how to capture the in between moment
What is the target audience?
This course is for absolute beginners who want to learn how to use natural light to take images with any camera
This course is not for advanced photographers
Get your Free Udemy Course on Natural Light Portrait Photography With Any Camera by clicking here.
Tags: #giftout.co,#giftout, #giftoutco, #giftoutsingapore, #giftoutusa, #giftoutmalaysia, #giftoutworldwide, #giftoutsweepstakes, Giftout Singapore, Giftout Malaysia, Giftout USA, Giftout Sweepstakes, Giftout Worldwide, Free Singapore, Singapore Free, Free Malaysia, Malaysia Free, USA Free, Free USA, Worldwide Free, Free Worldwide, Singapore freebies, Malaysia freebies, USA freebies, Singapore giveaway, Malaysia giveaway, FREE, #FREE, gifts, free gifts, free gift, contests, contest, #sweepstakes, #giftoutkorea, korea free, free korea, Giftout Korea, Giftout Exclusive, www.giftout.co, free korea, #Singapore, #Malaysia, #Korea, #USA, #Worldwide, @giftout, @Singapore, @Malaysia, @Korea, @Worldwide, #contests, #Contest, free everyday, free today, #sale, #marketing, #facebook, facebook, #tweets, tweets, #fb, fb, #twitter, twitter, Instagram, #instagram, #google, google, google+, #google+, linkedin, #linkedin, tumblr, #tumblr, youtube, #youtube, social media, Korea giveaway, worldwide giveaway, usa giveaway, malaysia gift, singapore gift, korea gift, usa gift, free gifts, free gift, video, #video, videos, #videos, #giftideas #giftcard, #follow, follow, competition, #competition, prize, #prize, #birthdaygifts, #giveawaysingapore, #giveawaymalaysia, #giveawaykorea, #giveawayusa, #giveawaycontest